Image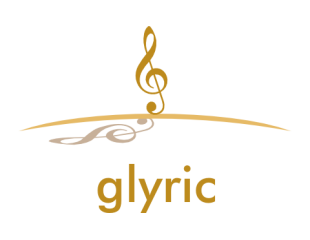 Music by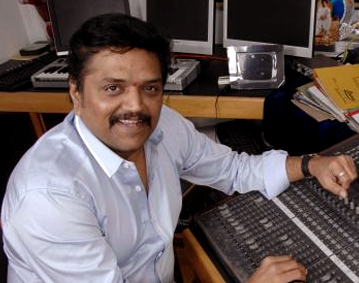 Vidyasagar (Born: 2 March 1963) is an Indian film composer, musician and singer in the Tamil, Malayalam, Telugu and Hindi film industries. After working with several composers as assistant and conductor, Vidyasagar made his debut as a film composer in the 1989 Tamil film Poomanam. Read More
Kaadhal Pisaase Kaadhal Pisaase
Yedho Sowkiyam Paruvaayillai
Kaadhal Pisaase Kaadhal Pisaase
Naanum Avasthaiyum Paruvaayillai
Thanimaigal Paravaayillai Thavipugal Paravaayillai
Kanavennai Kothi Thindraal Paravaayillai
Iravugalum Paravaayillai Imsaigalum Paravaayillai
Ippadiye Sethuponaal Paravaayillai
Kaadhal Pisaase Kaadhal Pisaase
Kaadhal Pisaase Kaadhal Pisaase
Konjam Ularal Konjam Sinungal
Rendum Koduthaai Nee Nee Nee
Konjam Sinungal Konjam Padhungal
Katrukoduthaai Nee Nee Nee
Aiyo Aiyaiyo En Meesaikul Poovaasam
Neethandhu Ponaayadi
Paiyaa Ye Paiyaa En Swasathail Aan Vaasam
Nee Endru Aanaaiyada
Adipodi Kurumbukaari Azhagaana Kodumaikaari
Moochumuta Mutham Thandhaal Paravaayillai
Kaadhal Pisaase Kaadhal Pisaase
Yedho Sowkiyam Paravaayillai
Kaadhal Pisaase Kaadhal Pisaase
Naan Avasthaiyum Paravaayillai
Kaadhal Pisaase Kaadhal Pisaase
Konjam Sirithaai Konjam Maraithaai
Vetka Kavidhai Nee Nee Nee
Konjam Thudithaai Konjam Nadithaai
Retai Piravi Nee Nee Nee
Amma Ammamma En Thaayodum Pesaadha
Mounathai Neeye Sonnaai
Appa Appappa Naan Yaarodum Pesaadha
Muthathai Neeye Thandhaai
Anju Vayadhu Pillaipole Achacho Koochathaale
Konji Konji Ennai Kondraal Paravaayillai
Kaadhal Pisaase Kaadhal Pisaase
Yedho Sowkiyam Paruvaayillai
Kaadhal Pisaase Kaadhal Pisaase
Naanum Avasthaiyum Paravaayillai
Thanimaigal Paravaayillai Thavipugal Paravaayillai
Kanavennai Kothi Thindraal Paravaayillai
Iravugalum Paravaayillai Imsaigalum Paravaayillai
Ippadiye Sethuponaal Paravaayillai.
Lyricist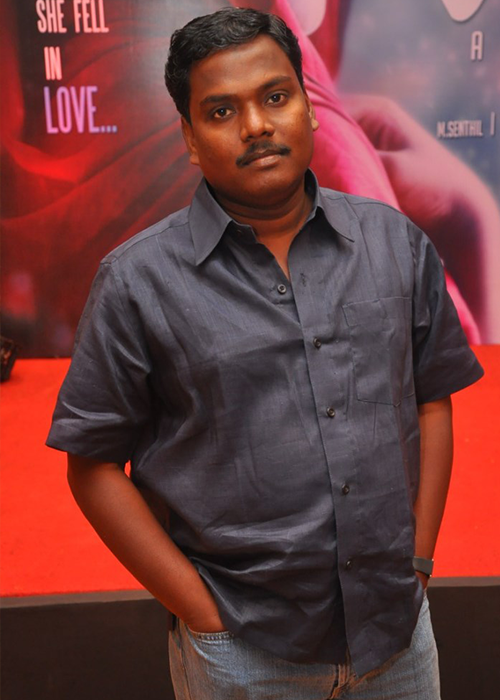 Yugabharathi is a Tamil poet and lyricist. His birth name was "Prem Kumar" and he was known as "Kumar" by his family and friends. During the early 90's when he began writing poems for magazines he started using the pen name "Yugabharathi" in honour of the great Tamil poet Subramanya Bharathi.
Share us what this song means to you..