Image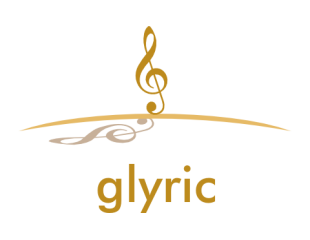 Music by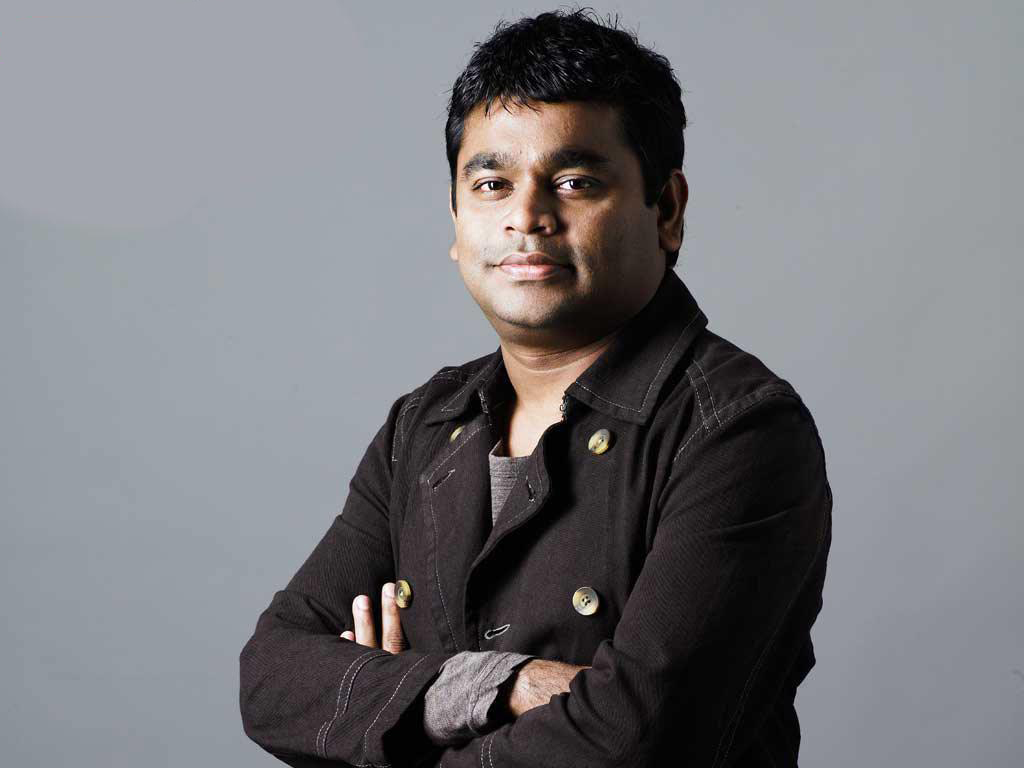 A. R. Rahman is an Indian composer, singer-songwriter, music producer, musician, multi-instrumentalist and philanthropist. Described as the world's most prominent and prolific film composer by Time, his works are notable for integrating Eastern classical music with electronic music sounds, world music genres and traditional orchestral arrangements. Read More @wiki
Maayaa Machindraa Macham Paarkka Vandeeraa
Maayangal Kaatti Mosam Seiyum Maaveeraa
Maaran Kalai Koodam Manjathil Uruvaakkum
Maestiri Kaathal Saasthiri
Maarbil Vilaiyaada Mannan Kai Visaipoda
Raathiri Adachee Pokkiri
Urumaari Urumaari Oaviya Pen Unai Thaedi
Varuvaenae Vaari Tharuvaenae..
Thadai Thaandum Padai Veeraa Udaiyaaga Aniveeraa
Thamburaa Meettum Kingaraa
Unai Naanum Adaiyaathu Vizhi Vaasal Adaiyaadhu
Kanjiraa Thatta Konjiraa..
Maayaa Machindraa Macham Paarkka Vandaraa
Maayangal Kaatti Mosam Seiyum Maaveeraa..
Unnai Naan Santhithaal Ullathil Thithithai
Thakkathimmi Thakkathimmith Thaalam
Unnai Naan Sinthithaal Undaagum Thithippai
Uthadukkul Pothi Vaithaen Naalum
Pothi Vaitha Thithippai Nee Thanthaalenna
Muthamittu Sakkarai Noi Vanthaalenna
Thinamum Thinamum Varalaamaa
Thavanai Muraiyil Tharalaamaa
Solladi Soan Pappadi..
Seyalil Irangu Seekkiramaa
Meenam Mesham Paakkanumaa
Mennudaa Ennai Thinnudaa..
Maayaa Machindraa Macham Paarkka Vandaraa
Maayangal Kaatti Mosam Seiyum Maaveeraa..
Anbae En Paerenna Naan Vaazhum Oorenna
Ariyaamal Unnai Kaettaen Naanae
Pennae En Pechengae Naan Vaangum Moochengae
Puriyaamal Thavikkindraen Maanae
Kaathalukku Kaelvi Kaettu Maalaathaiyaa
Kaamanukku Thaamathangal Aagaadhaiyaa
Kanavil Paniyaai Karaivomaa
Karainthae Kavithai Varaivomaa
Suttiyae Kannu Kuttiyae
Unnaiyum Ennaiyum Punaivomaa
Ulagap Padamaai Tharuvomaa
Ajjumaa.. Chella Bujjimaa..
Maayaa Machindraa Machcham Paarkka Vanthaaraa
Maayangal Kaatti Mosam Seiyum Maaveeraa..
Lyricist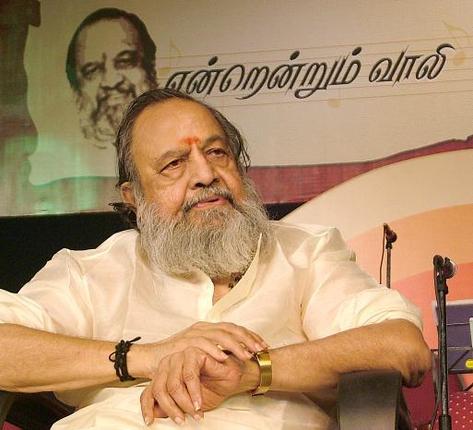 Vaali (born T. S. Rangarajan) was an Indian poet and lyricist whose works were in Tamil, had a five-decade long association with the Tamil film industry, wrote over 15,000 songs. He was honoured by the Government of India with the Padma Shri, India's fourth highest civilian honour. His song "Amma Endru Azhaikatha Uyir Illaiye" is carved in the stone in a temple in Trichy. He died on 18 July 2013 in Chennai following respiratory illness, at the age of 81. Read more @wiki
Nice lyrics isn't it? Tell us what you feel..