Meenamma Athikalayilum

Lyrics
Meenamma Athikalayilum
Lyrics
Image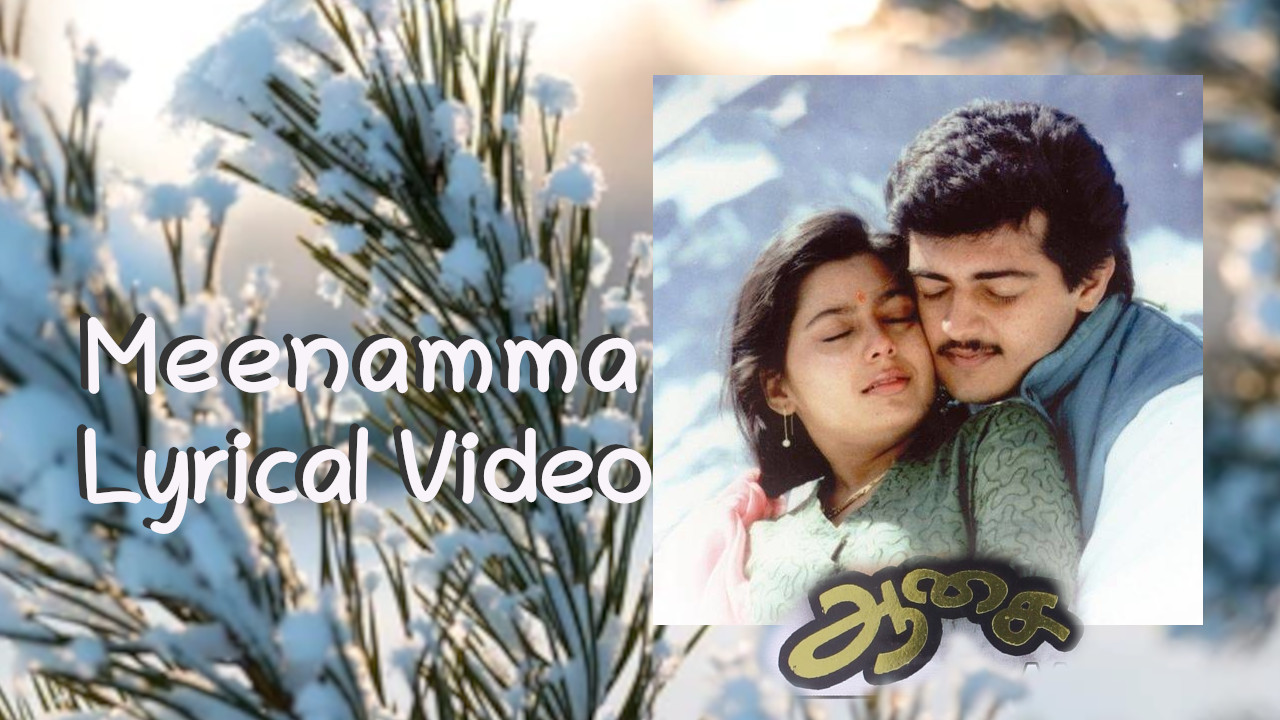 Music by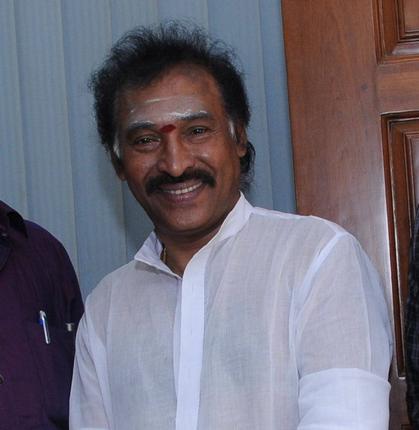 Devanesan Chokkalingam is an Indian film composer and singer. He debuted as a film music director in the film Manasukkeththa Maharaasa in 1989. He is known as the "Father of Gaana Genre" in the Tamil film industry. He was given the title Thenisai Thendral by M. S. Viswanathan. He has composed songs and provided background music for Tamil, Telugu, Malayalam and Kannada films. Read More @wiki
Meenamma Athikalayilum
Lyrics
Meenammaa.. Adhikaalaiyilum
Andhimaalaiyilum Undhan Nyaabagamae
Ammamma.. Mudhal Paarvaiyilae
Sonna Vaarthai Ellam Oru Kaaviyamae
Chinna Chinna Oodalgalum
Chinna Chinna Modhalgalum
Minnalpoala Vandhu Vandhu Poagum
Modhal Vandhu Oodal Vandhu Muttikondabodhum
Ingu Kaadhal Mattum Kaayam Indri Vaazhum
Idhu Maadhangal Naatkal Sella..
Niram Maaridum Pookkal Alla..
Meenammaa.. Adhikaalaiyilum
Andhimaalaiyilum Undhan Nyaabagamae
Oru Chinna Poothiriyil Oli Sindhum Raathiriyil
Indha Methai Mael Ilam Thathaikkoar
Pudhu Vithai Kaattidavaa
Oru Jannal Angirukku Enai Ettipaarpadharkku
Adhai Moodaamal Thaazh Poadaamal
Enaith Thottuth Theenduvadhaa
Maamankaaran Thaanae Maalai Potta Naanae
Mogam Theeravae Medhuvaai
Medhuvaai Thodalaam
Meenammaa.. Mazhai Unnai Nanaithaal
Ingu Enakkallavaa Kulir Kaaichal Varum
Ammamma.. Veyil Unnai Adithaal
Ingu Enakkallavaa Udal Vaerthu Vidum
Andru Kaadhal Panniyadhu Undhan Kannam Killiyadhu
Adi Ippodhum Niram Maaraamal Indha Nenjil Nirkiradhu
Angu Pattuch Chaelaigalum Nagai Nattum Paathiramum
Unnai Kaettaenae Sandai Poattaenae Adhu Kannil Nirkiradhu
Jaadhimalli Poovae Thanga Vennilaavae
Aaasai Theeravae Paesalaam Mudhal Naal Iravu
Meenammaa.. Unnai Naesikkavum
Anbil Vaasikkavum Thendral Kaathirukku
Ammamma.. Unnai Kaadhalithu
Budhi Paedhalithu Pitham Poothirukku
Unnai Thotta Thendral Vandhu Ennai Thottu
Ennanavo Sangadhigal Sollivittu Poga
Unn Manamum Enn Manamum Ondrai Ondru
Yetrukondu Oppandhathil Kaiyezhuthu Poda
Ingu Mogana Paatteduthoam..
Muzhu Moochudan Kaadhalithoam..
Meenammaa.. Adhikaalaiyilum
Andhimaalaiyilum Undhan Nyaabagamae.
Lyricist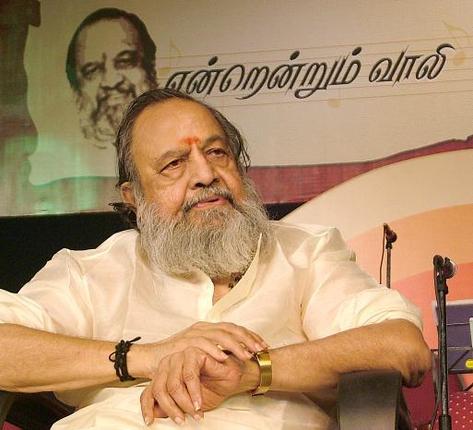 Vaali (born T. S. Rangarajan) was an Indian poet and lyricist whose works were in Tamil, had a five-decade long association with the Tamil film industry, wrote over 15,000 songs. He was honoured by the Government of India with the Padma Shri, India's fourth highest civilian honour. His song "Amma Endru Azhaikatha Uyir Illaiye" is carved in the stone in a temple in Trichy. He died on 18 July 2013 in Chennai following respiratory illness, at the age of 81. Read more @wiki
So, you like it? Tell us more..